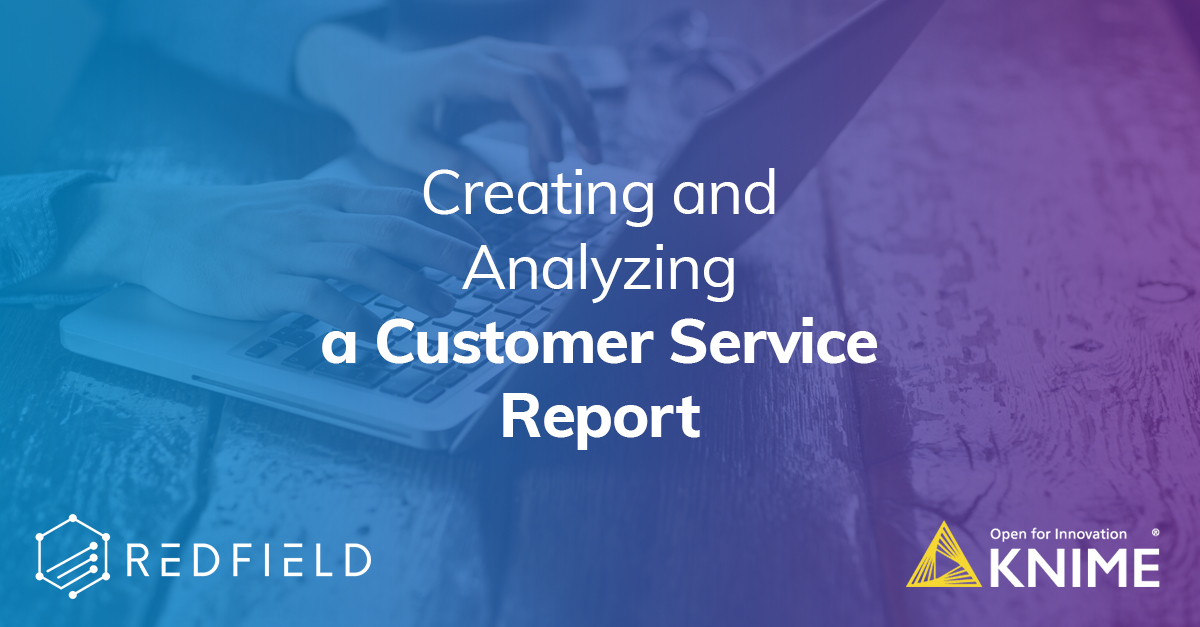 Running a business is a complex system of duties and a wide-ranging set of responsibilities toward customers. Employees at different levels in the chain of management and decision-making put much effort into providing good quality products or services, which are closely analyzed through a customer service report. However, modern customers expect much more from businesses. Developing and running a business unequivocally depends on customer satisfaction, and today, they are the ones that are in the driver's seat.
A market that was once ruled by brands is now predominantly dominated by the impulses and desires of customers. In the new, modern era of following trends, customers want and expect more from businesses, or otherwise, they'll need help engaging with anything the company is offering. According to the HubSpot Annual State of Service in 2022, 90% of leaders report that customer expectations have increased to an all-time high.
At this point, customer service comes into play. Customer service is fundamental to the long-term success of any business. Digital acceleration impacts every aspect of life, starting from social media for entertainment to mobile banking, so the fact that customer expectations similarly reflect the agility of the support team for issue resolutions is not surprising. Moreover, 84% of customers feel that customer service is a key factor that helps them decide whether to purchase from a company.
The success of the customer service department is fundamental for the sustainability of a business, and consumer satisfaction determines the future and feasibility of the brand. Often customer service needs to be addressed and given the importance it deserves.
The credit for the measurability of customer service once again goes to technology development. The best way to ensure everything runs smoothly is to create comprehensive customer service reports covering all critical metrics and key performance indicators (KPIs). From tracking the average time a support agent needs to respond to a customer's queries to ticket count and resolution rates, managers have an incredible amount of data at their disposal to act on the insights and get tangible benefits from customer service reports.
Numbers themselves don't mean much and don't provide the actionable insights that can be implemented to fine-tune customer service strategies. Reports need to be analyzed to give cues into how the customers see the business, its products, and services and allow managers to respond to subjects that would have been previously missed, such as pressing product or service-related issues.
Nevertheless, report generation is a time-consuming process that includes data collection, analysis, and interpretation. Generally speaking, scanning a large volume of customer data and generating reports can be overwhelming and distract managers from the commencing topic. Businesses need a solution that will offer advanced and straightforward reports with meaningful data rather than raw numbers.
What Is a Customer Service Report?
A visual presentation of customer service metrics that contains valuable and actionable information extracted from customer service data. The customer reports help managers and executives identify operable insights related to customer experience and the overall performance of the customer service team.
Customer reports can include a number of different metrics that display the overall performance of the customer service team. By pinpointing the areas of friction in both customer experience and customer service, customer service reports clarify how well the brands are meeting their goals and which sectors need improvement.
The inevitable consequence of the rapidly growing and digitally connected world is exigent customers, and their requests need fast and effective solutions. Therefore, the service reports are crucial indicators of the productivity and success of the support team in which the raw data is analyzed and practical insights are derived. Statistics and key metrics across different touchpoints provide a detailed overview of customer service requests and how the support team handles these requests.
Why Are Customer Service Reports Important?
Digitally savvy customers are more empowered and demanding than ever before. Companies need top-class customer service; otherwise, customers will look for alternatives without hesitations if the brand falls short of its expectations and offers poor customer service.
This is where customer service reports come in super handy. Through a methodical and established outline, the customer service reports allow managers to make better-informed and data-driven decisions. Detailed and well-created customer service reports contain important metrics that reflect the performance of the customer service team.
Customer service reports help monitor trends, provide efficient support for the team's performance and quality, and ultimately improve the service delivery of the support team. Also, managers can create strategic plans, work schedules, and workload distribution. Additionally, the customer reports identify the areas of performance that need improvement and to what extent the customer service goals are being met. Regarding progress, customer service reports help executives create strategies to exceed the expectations of the customers. Based on customer feedback analyzed in the customer reports, managers can make better strategic decisions and improve consumer satisfaction in the long run.
Below you can check an interesting video about how to give excellent customer service with the so-called L.A.S.T. method,
7 Ways Customer Service Reports Contribute to Customer Satisfaction
Customer service reports contribute to client satisfaction by providing businesses with intelligence about improving the overall customer experience.
1. Reports Help Managers Track the Quality of Customer Service 
Customer service agents are on the leading edge of customer experience and unambiguously contribute to client satisfaction. Businesses need a method to track their performance, how well they meet the expectations of their clients, and whether they offer the expected level of consumer satisfaction the brand aims for.
Metrics in customer service reports show customer support managers how the support teams perform as a unit and the individual agent performance. This enables executives to quickly identify agents or teams that aren't meeting their goals and doesn't accomplish their assignments. Armed with concrete information, managers can determine the best way to address any issues and improve overall performance.
2. They Can Motivate Customer Service Agents to Improve
In addition to providing insights to managers and executives, customer service reports also offer customer service agents an analysis of their progress and performance. Support agents can track if they are meeting the goals the managers have set for them and the personal development goals that they have set for themselves.
Service reports with quality feedback are a handy tool for identifying ways of improvement of individual work performance. Moreover, ambitious support agents will be incentivized and encouraged to boost their performance to meet customer needs better to provide proven results for their career prospects.
3. Reports Help the Company Track the Volume of Customer Service Tickets
Building a customer service team that will provide quality and timely service that meets customer expectations is crucial for any business. Sometimes, the best customer service representatives on paper may provide poor service, and customers will face lengthy hold times on the phone or wait days for an e-mail response. In order to keep customers happy, businesses need well-trained agents with expertise in the field of customer satisfaction.
In other words, whether the service agents are friendly and helpful, if customers have to wait for a long time on the phone to get an answer or wait days for an e-mail response, the soft skills won't be worth it. Customer service reporting helps managers track how many tickets come in during a given period and how many get resolved, and also identifies when to scale up the team and hit the right speed-quality balance.
4. They Identify Which Channels Customers Use to Interact With the Brand
An essential part of the customer service strategy is adjusting the number of customer service representatives and ensuring an excellent ratio to cover the right channels. The service team needs to be present at the right channels to ensure customer expectations are met. Managers need to redistribute the workforce if the call center agents spend most of their working time waiting for calls while the social media team is overwhelmed with answering customer e-mails and queries.
Customer support reports provide insight into how many customer service agents the company needs to cover each channel and at which time during the day.
5. They Reveal Areas for Product Improvement
If the brand receives a large number of customer support tickets regarding a particular product (such as product feature or dysfunctionality) or service (such as low service quality), the executives need to know about it.
Customer service reports can reveal crucial business intelligence that can help the executives, management teams, and development departments to create better products and services or improve the existing ones. Additionally, the marketing team can use the insight from the detailed reports to develop a better campaign so that the sales team can ensure an accurate pitch, including minimization or elimination of possible miscommunications.
The customer assistance team is the first department that gathers a general idea about the customer expectations about specific products and services and has insight into customer satisfaction.
6. They Help You Identify Content Gaps
Support agents provide service for customers, and their effectiveness depends on the information they have access to in the company's knowledge base. Agents well-familiarized with the content can give accurate answers to common customer issues.
Furthermore, when trying to solve a problem, a whopping 81% of customers prefer the self-service option before contacting a customer support representative, according to Harvard Business Review. Companies that publish their content for the general public can offer fast problem-solving solutions, improve customer experience, and reduce ticket count.
Customer service reports give insight into opportunities and the need for articles or video tutorials with step-by-step explanations about how customers can solve common problems without asking for help from the support agents. Also, the reports can provide information about questions that agents are fielding because the internal support content hasn't adequately covered those questions. This will help managers determine which base articles or macros should be created and enable the marketing teams to do their jobs better.
7. Evaluate and Improve Net Promoter Score (NPS) 
Net promoter score (NPS) is a crucial customer satisfaction metric focused on satisfied customers that are referrals for the business. An increased number of customers who are also promoters enables brands to expand their business and improve their loyalty rates. Loyal customers to a brand mean consistent revenue, and brand ambassadors contribute to steady or even exponential growth.
By including these customer service metrics in the customer service reports, the service managers can monitor any changes and determine how the detractors (negative), neutrals, and promoters (positive customers) affect the company's ultimate goal.
11 Common Types of Customer Service Reports
Customer service reports are valuable only if they include the right key performance indicators (KPIs). Through analysis and comparison, customer service managers can understand the customer experience the brand is providing and create plans to meet customer satisfaction goals.
Depending on the exact purpose, there are many ways to create a service report. By selecting metrics to omit or highlight, managers can create detailed reports and tailor them to focus on solving critical issues.
Some of the best examples of customer service reports types are:
1. First Reply Time Report
Customer satisfaction is directly linked with the time they spend waiting to receive an initial reply to a support ticket. The more it takes the support team to answer customer queries, the more frustrated and dissatisfied the customers will be. It is essential to highlight that, by being a crucial metric, first reply time refers to all of the different channels, agents, and types of issues, meaning it needs to be analyzed as such.
2. Average Response Time Report
Average response time is the average time the customer service agents need to respond to customer requests. It is calculated by dividing the total time taken to respond to requests by the total number of requests received.
A higher average response time (than usual) might indicate that the support agents are overwhelmed with the number of daily requests and have difficulty keeping up. Well-trained agents can solve customer queries effectively, and an appropriately-staffed team in peak hours can lower the response time.
3. Customer Wait Time Report
Customer wait time, also called requester wait time, is the sum of the time a customer spends waiting on responses while the support team searches for a resolution to their issue. Regardless if the customer gets an initial reply quickly, waiting for a long time in line while the support agent resolves the problem can be disappointing and degrade the customer experience. Like the first reply time, the wait time can be divided and analyzed by issue, agent, and channel type.
4. Time to Full Resolution Report
Customer satisfaction reaches its highest level when customer queries and issues are solved quickly and efficiently. In other words, if the agents respond quickly and provide answers immediately, but customers need to reach out for customer support again because their issue wasn't solved, the overall customer experience will be negative. Prioritizing speed and sacrificing accuracy and helpfulness can be dissatisfying for customers. One of the most critical customer service metrics for excellent customer experience is the full resolution time.
5. Average Handle Time Report
Average handle time is the time agents need to handle customer requests. Customers have high expectations and want fast responses and quick resolution of their issues. By analyzing the average handle time report, managers can analyze the average time customers have their issues resolved, and if this time increases, it is a warning sign that the team's efficiency is dropping.
6. Number of Requests Closed per Agent Report
Customer service reports with numbers indicating how many requests have been closed by each agent in the team will help managers measure the effectiveness of individual agents. The number of requests closed per agent shows how productive the agents are, but a disproportionately high number of closed requests can indicate that some agents choose the more straightforward requests and avoid the difficult ones.
7. Interactions Per Ticket Report
In a situation when the customer has to follow up on an open ticket because their problem isn't solved or to provide additional information (above details, the support team needs to solve the problem and provide customer security), the customers are in a position to do the hard work. And the point in customer support and excellent customer experience is that customers have the reversed role: report a problem and wait so that the support team can solve it.
Tracking the number of interactions per ticket can show managers how many touchpoints are required until the customer problem is solved, and further analysis can show how to minimize that number and improve customer satisfaction.
8. Customer Satisfaction Scores (CSAT) Report
The best way to determine customer service quality is to ask the customers for their opinion directly. CSAT scores are an overview of the performance of the customer service team. However, the analysis of customer service reporting can be tricky and misleading since an agent with a good rating and a low number of responses may not be as good for the company as it would appear at first glance.
9. Number of Incoming Tickets Report
Tracking and analyzing this metric can help customer service managers to get information about how many agents they need to improve customer satisfaction. Namely, the percentage of tickets per channel will help managers make decisions about hiring the support staff, and checking the peak times will help them optimize schedules and enable support agents to be effective. Additionally, analysis of incoming tickets can reveal valuable information about issues with products and services.
10. Customer Support KPI Report
A KPI report is a comprehensive report that includes various metrics, and its precise scope is determined by the type of business, the brand goals, and how managers and executives organize the company.
Among the main KPIs that need to be tracked are service level, customer support vs. revenue, and customer satisfaction. This service report offers insight into the overall customer support performance and cost-effectiveness. Good customer experience can be great, and customer satisfaction is the primary goal, meaning there is always room for improvement and progress.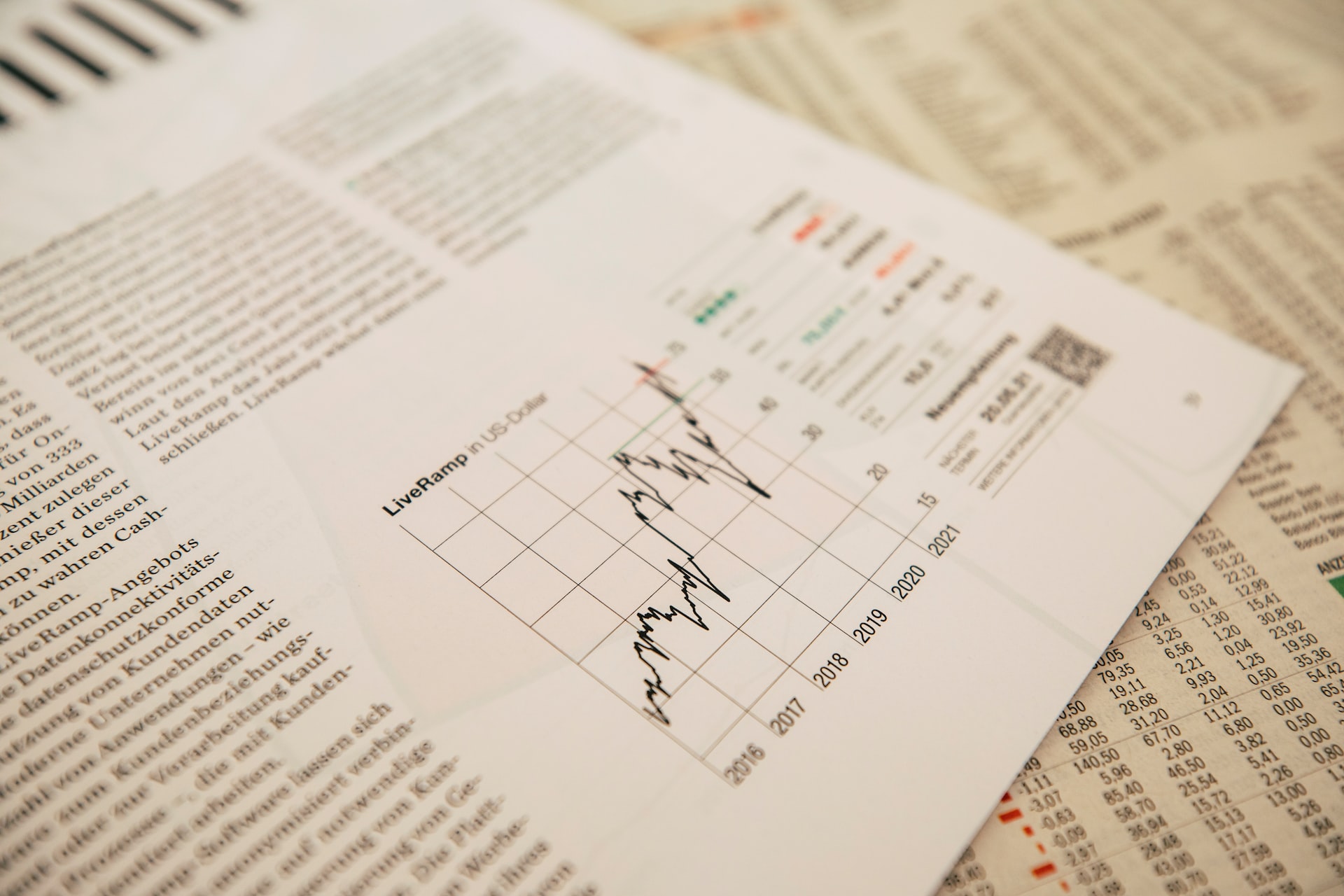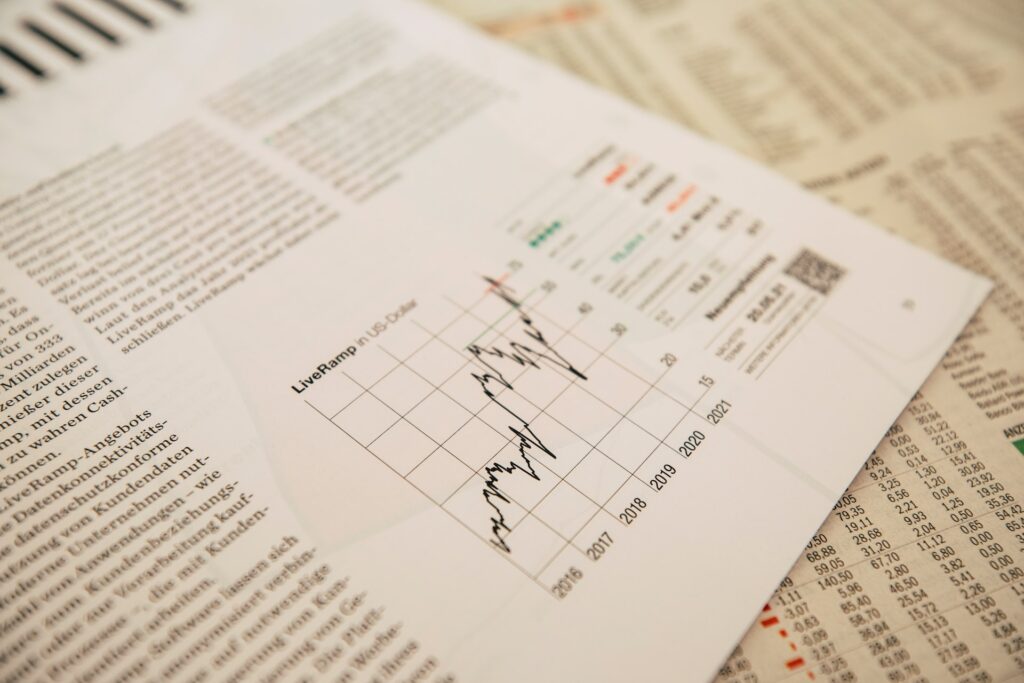 11. Customer Retention Report
Retaining existing customers is much more cost-efficient than spending resources to attract new ones, which is why a customer retention report is significant for any business. This report's analysis allows managers to create strategies for improving customer retention rates and long-term return on investment (ROI). This report's main metrics that need to be included are customer churn, net retention rate, revenue churn, and MRR growth rate. By comparing these metrics to revenue information, executives can measure success and identify potential strengths and weaknesses (and improve them).
How to Create and Use Customer Service Reports
In some companies, and small or new businesses in particular, the process of creating customer service reports requires inserting data about customer service interactions. This process is often done manually into a spreadsheet, making it tedious and complex to pull valuable insights from the collected data. And the ultimate goal of creating customer service reports is to put the obtained information to practical use.
Over the last few years, many companies endorsed using customer service software tools for various services, including document classification, customer service analytics, review analytics, funnel analysis, and dashboards. These services automate the creation of customer service reports by collecting customer service metrics and simplifying the process. Additionally, the software adjusts the data format for intelligible analysis and gathering actionable information to track trends.
While service reports can point out problems in the department, they cannot put the solution in the picture. At this point, companies need experienced managers to understand the information in the report, do a survey, and find a resolution. Customer service managers must prioritize metrics matching the company's goals and answer questions crucial for future strategies. By combining quantitative and qualitative data, talking to agents about their in-hand experience, examining the metrics about tickets, and analyzing customer feedback, managers can fully understand the overall situation in the customer service department.
With good visualization, and easy-to-use and up-to-date customer service reports, service managers can monitor real-time changes and look for trends that point to areas that need enhancement.
FAQs
What Is A Service Report?
A visual presentation of customer service metrics that contains valuable and actionable information extracted from customer service data. The customer reports help managers and executives identify operable insights related to customer experience and the overall performance of the customer service team.
Why Are Customer Service Reports Important?
Through a methodical and established outline, the customer service reports allow managers to make better-informed and data-driven decisions. Detailed and well-created customer service reports contain important metrics that reflect the performance of the customer service team so that the companies can provide top-class customer service.
What Should Be Included In A Customer Service Report?
The right combination of key performance indicators (KPIs) makes the customer valuable or ineffective. Depending on the purpose, there are many variations of KPIs, and some of the best examples are first/average reply time report, time to full resolution report, interactions per ticket report, customer satisfaction scores (CSAT) report, and customer support KPI report.